Media Partners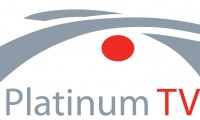 Platinum TV
INTRODUCTION
The Platinum TV (PTV) is free to air local channel and established in terms of the Electronic Communications Act of South Africa.
PTV is committed to promoting human rights, social justice and community cultural development. To this end, all programming related matters must further these objectives. The following broad policy areas with subsections constitute the programming policy and will govern all programming decisions.
1. Principles and values
2. Sources of programming
3. Editorial decision-making
4. Programming content
5. Sustainability
1. Principles and values
1.1 Equity and social justice
Recognizing that the majority of South Africans were deprived of media ownership, control and production, PTV is committed to:
Giving special priority to working class communities;
Ensuring no group or section is deliberately excluded;
Promoting alternatives to commercially-driven cultural values.
1.2 Diversity and representivity
The programme panel will, through their selection of content, ensure that:
Programming reflects the widest diversity of people and interests in North West province.
One particular interest group (be they education institutions, government, NPOs or independent producers) do not have more than one programme partnership at any given time;
Programming is produced by a wide diversity of people across all ages, sexual orientation, disabilities, class, race and gender; with no one group dominating simply because they have the resources to do so.

1.3 Access and affordability
The PTV programming policy is informed by the principles of community access and participation, whereby community TV serves as an access point for diverse members of the community as a means to share political, cultural, artistic, spiritual, and individual expression. In order to achieve this PTV will ensure that:
Citizens have direct access to training and production facilities and are empowered to tell their own stories. The developmental objective is to build ongoing and sustainable capacity within communities to utilize the audio visual media for social objectives;
PTV will serve mainly as an access point for citizens and organisations of civil society. In doing so it will also ensure opportunities for emerging and established film makers to develop and air productions that are in line with the principles and values of PTV;
PTV shall aspire to deliver the highest quality programming without jeopardizing the principles of access, affordability, learning, innovation and experimentation. While every effort will be made to ensure access to "broadcast quality" formats, participants should be allowed to produce content in any formats available to them.
2. Programme sources
2.1 In-house programming
In-house programming refers to all programmes that will be financed and produced by PTV internally. For the first year of broadcast this will include a community news service, a weekly events programme, an NGO slot and a number of other studio-based talk shows, magazine programmes and "public access" programmes.
PTV is also prepared to enter into partnership with content providers who have good ideas for programming but do not have the expertise or resources to deliver content. Co-productions will be negotiated on a project by project basis and may entail support for partners in the form of production costs, mentorship and access to facilities.
2.2 Licensing Agreements
Licensed programming includes programmes that have been produced independently by NGOs, educational institutions (student productions), independent producers, distributors, broadcasters and other community TV stations internationally. Contributors will be asked to submit programming free of charge although PTV will bear costs for tape duplication and postage, where necessary. PTV will sign a license agreement with contributors which grants PTV non-exclusive rights to broadcast material over a 12-month period.
2.3 Programming partnerships
PTV is calling for programming proposals from NW province based NGOs, CBOs, independent film makers, education and government institutions. Proposals will be forwarded to the relevant commissioning editor who will make recommendations for selection to PTV's Programming Committee.
Once selected, PTV will provide partners with a "letter of intent to broadcast" which can be used to raise funding or sponsorship to cover production costs, according to guidelines set out by PTV. The budget will include a 5% 0broadcasting fee payable to PTV to cover broadcasting costs. In return PTV will have non-exclusive usage of the material for a period to be agreed.
Independent producers are encouraged to submit proposals in partnership with non-profit organisations in order to 1) ensure skills transfer, 2) to ensure that film makers are accountable to the community they are "representing" and, 3) to make it easier for film makers to raise funding or sponsorship. This will not be a ridged policy as there may well be certain types of programming where there is no obvious NPO partner. The principle of "community participation" will be taken into consideration when programme partners are selected.
3. Editorial decision-making
The PTV board is responsible for developing a programme policy and a broad programme schedule (outlining programme formats rather than actual programmes). A programme committee consisting of the station manager, the programme manager, commissioning editors and at least one board member will be responsible for selecting content for the channel based on the guidelines set out in the programme policy.
The programme manager will be responsible for developing programme partnerships that are in line with the programme policy. The acquisitions coordinator, and others appointed by PTV to view potential programme acquisitions, will make recommendations to the programme manager on acquisitions.
The programme manager will be required to view the final cut of all programmes produced by partners to ensure that the final programme is in line with the original proposal submitted to PTV. In the event of any last minute changes, final editorial control resides with the programme manager.
This is not intended to be a gate keeping role but is simply a means of ensuring that programming is in line with the programme policy developed by members of PTV and as a way of managing limited resources such as equipment, studio and airtime.
4. Programme content
4.1 Programme Format
4.2 Language
Programming will be produced in the language of participating groups. PTV will explore innovative ways to cut across language barriers by exploring multiple language formats. PTV will endeavor to allocate equal percentage with regards to the main language groups in North West province
4.3 Local Content
In terms of the origin of content, PTV will endeavor to ensure that content will, in general, be broken down into the following categories:
Local 50 %
South African 30 %
International 20
5. Programme finance
Programming will be sustained through a "mixed economy" including donations, service fees, sponsorships and advertising with no single source of revenue dominating thereby exercising undue influence.
The following guidelines have been put in place with regards to advertising and sponsorship:
Sponsorship:
Programme Sponsorship entitles the sponsor to have "brought to you in association with…" this would be an opening and closing 10 sec billboard. Additional exposure within the programme (e.g. infomercials, ad spots, product placement etc.) may be negotiated.
During ad breaks the sponsor would get 5 second break bumpers going both into the commercial break and back into the programme immediately after the commercial break period.
There is also the opportunity for in-studio branding.
Advertising:
PTV will be responsible for selling advertising (30 sec commercial spots, break bumpers & opening and closing billboards).
PTV will allow no more than 8 minutes per hour of advertising on the channel.
Programme sponsors buy the airtime (opening and closing and break bumpers) in exactly the same way as buying spots.
Should a content provider offer free programming in exchange for PTV's commercial airtime then PTV will offer the producer a sponsor package of opening & closing billboards and break bumpers. This is subject to the content being approved and fitting in with PTV's editorial line.
Agency commission on any media company buying airtime on PTV would be 12.5%. This is between the brand and their media planning shop, this fee can be reduced dependent on volume of business.
Individuals bringing new advertising business to PTV should be paid 10% of the actual fee payable to PTV.
This does not include media planning houses or ad agencies buying spots or sponsorship on PTV on behalf of their brands.

Donations:
PTV is willing to negotiate free sponsorship packages in and around certain programming in exchange for donations, services or funding.
Other:
Advertiser funded content (R5 000 broadcast fee per 26 minute programme or part thereof)
Advertorials (e.g. a 5-10 minute business/organisational profile) where the client pays for production costs plus broadcast fee.
Restrictions:
PTV will not allow advertising targeted at children and advertising that is sexist, racist, xenophobic, sectarian or culturally demeaning.

Product placement is acceptable should a content provider need an additional avenue to re-coup some production costs, providing it is not blatant and intrusive within the structure of the programme. This should be brought to PTV's attention and would be subject to approval while shooting.
6. Censorship:
PTV will strive to promote freedom of expression, as guaranteed in South Africa's constitution, while abiding within the frameworks of other applicable legislation such as the Broadcasters' Code of Conduct.
PTV will not broadcast programming whose overall message is to engender hate or prejudice towards any person or group; inter alia that which promotes racism, sexism, homophobia and xenophobia; nor which is culturally demeaning.
Age restrictions will be set on programmes that have been rated according to the stipulations of the Films and Publications Act. Content deemed unsuitable for younger audiences will only be shown after the stipulated time.
PTV will not broadcast any programming that contradicts the provisions of South African legislation, including but not limited to the country's Constitution, the Broadcasting Act, Broadcaster's Code of Conduct and the Electronic Communications Act. The channel will enter into agreements with content providers to warrant that their contributions conform to this prescription.
Where possible, content should seek to foster a critical approach to media and information, including an awareness of how traditional media can negatively affect people's perceptions or behavior - for example through the reinforcement of amoral standards or negative social behavior through on-screen characters and role models.
7. News
News and current affairs items will seek to take a balanced and fair approach to investigation and information dissemination. In particular the provisions for PTV news contained in ICASA's "Community Television Broadcasting Services: Position Paper" (2004) and the Broadcasters' Code of Conduct will apply.