Media Partners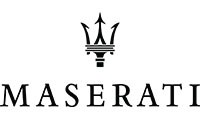 Maserati
Maserati: The Absolute Opposite of Ordinary
Maserati, an iconic brand representing exclusive, made-in-Italy performance, design and craftsmanship, is a leader in the luxury vehicles segment in South Africa.
The European Automotive Imports - South Africa (EAI-SA), a subsidiary of Maserati's successful Australian importer EAI, relaunched the luxury car brand as Maserati South Africa three years ago. Since then, Maserati SA has grown from strength-to-strength, having established two showrooms in Johannesburg and Cape Town, with a third to be opened in 2017 in Durban.
The current range of stunning vehicles includes the Quattroporte, the Levante, Ghibli, Grancabrio and the Granturismo.
The most recent addition to the range, the revised Quattroporte 2017, is a luxury sedan set to make its South African debut in April. Designed for the discerning taste of entrepreneurial pioneers and business trailblazers, it will meet the needs of a distinctive and unique market.
The Levante, introduced to the South African market in 2016, is the brand's first foray into the SUV sector. It is 100% sports utility vehicle, 100% Maserati. Luxurious and adventurous, the Levante dominates and delivers outstanding performance even in the most formidable terrain or extreme weather condition. The Levante is a contemporary symbol of Maserati's engineering prowess, mastery of craftsmanship, and a salute to its rich history, which spans over more than a century.
Maserati was founded in Bologna (Italy) in 1914 by the four Maserati brothers, who were united by their enthusiasm for and unrelenting obsession with cars and engines. Their passion and talent is the foundation of the company's DNA: innovation, excellence, and challenge. Maserati, as a global brand, has solidified its position as a symbol of motoring excellence, operating in over 70 markets.
The iconic emblem of the Trident is a symbol that ties together the brothers, the artistry and craftsmanship for which their home town is known for. Inspired by the fountain on the Piazza del Nettuno in the centre of Bologna (Italy), the badge has remained constant throughout the evolution of the brand, its style, technology and performance.
Today, the company's headquarters are in Modena (Italy), with a second state of the art production facility at Mirafiori in Turin, where the Quattroporte and the Levante are manufactured. Maserati has been owned by the Italian car giant Fiat S.p.A. – now Fiat Chrysler Automobiles – since 1993.