Media Partners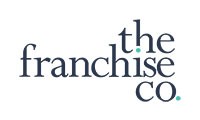 "The Franchise Co. has a vision that will revolutionise the franchise industry, and lead to great returns for investors, and more stability of each enterprise under The Franchise Co.'s management structure"
This is a very strong message coming in a time when most other financial institutions are finding themselves in a spot of bother with markets not performing well and the economy under tremendous pressure.
The Franchise Co. was borne 10 years ago and from bumble beginnings, established itself as a key role player in the franchise industry. The van Zyl brothers, Chris and Thys visionary outlook on life, combined with enough experience in the franchise industry, allowed them to "think out of the box", with exciting new views on the franchise industry, leaving no room to become stagnant with the rest of the industry.
Franchising, as per definition, is a 'turnkey solution' for many entrepreneurs who would like to start off his own venture by trading under a brand license, and although this module might suite most investors, it doesn't suite the time constraint individual, who has an appetite for the industry, but just doesn't have the time to run such an operation.
The Franchise Co. came up with a unique and innovative solution, allowing all entrepreneurs and investors alike, full exposure to the franchise industry and to share in the high returns, with the luxury of not having to give up their normal daily routine, whilst their hard earned capital is wisely invested in a hand-pick portfolio of prime brand name franchises.
Investing with a The Franchise Co., a professional franchise management firm, gives you exposure to an array of the most well-known franchises across varied industries, with an above average fixed return, for a fixed period, known as the 61SIXTY product offering, surrounded by diverse group of highly skilled and experienced managers responsible for the day-to-day management, as well as development of new opportunities.
The only certainty that all South Africans are faced with on an ongoing bases, is change.
Market volatility will certainly remain one of the major forces that Fund Managers will need to deal with to ensure real returns on investment.
Spreading the risk over a broader asset base could be one solution. As an alternative Fund Managers will surely tap into alternative investment opportunities and this is where The Franchise Co.'s investment opportunity comes into play.
Unknown to most is the phenomenal contribution that the franchise industry contributes to the South Africa's GDP, which is an astonishing 12, 5% p.a.
The retail, restaurants and fast food industry is one of the leading contributors to the South African GDP, and even in the current sluggish market performance, the franchise industry shows no sign of slowing down, with latest financial indicators indicate that 20% of household income is spend on food, and food related items.
The high percentage of spend is also driven by South Africans lifestyle. Life is fast-paced and expensive for all walks of life, putting a great demand on the shoulders of both parents to be active role-players, spending long hours within the market place, not allowing time to buy the necessary
ingredients to prepare elaborate meals. Combining this with price competitiveness, one would easily come to terms with falling into the long queues forming at a variety of fast food entities, with a long list of taste options to choose from, oftentimes less expensive than preparing a meal yourself.
The franchise industry is seen as one of the safest and most risk-aversive business opportunities there is. The level of risk involved is medium and relatively straightforward to manage with the right partners and skilled management team.
The Franchise Co has training managers visiting each of our franchises on a weekly basis, providing on-site training for managers and employees alike, in an effort to not just improved service and support to the consumer, but to elevate the level of knowledge within each store, ultimately creating and uplifting the next generation of potential franchisees.
Strict controls and measures are the only way to improve profitability, and The Franchise Co has specific financial models used within the franchise industry to ensure that each store is managed ensuring top turnover and profit.
The fact that The Franchise Co. doesn't share in any profits within the first five years of any store opening, and that operational expenses derive as a fixed percentage taken on total turnover, stores are managed ensuring maximum turnover.