Media Partners
Elaine Jacob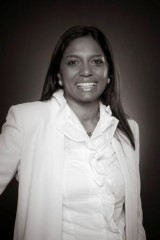 As a John Maxwell Certified Coach, Teacher, Trainer and Speaker, I can offer you workshops, seminars, keynote speaking, and coaching, aiding your personal and professional growth through study and practical application of John's proven leadership methods. Working together, I will move you and/or your team or organization in the desired direction to reach your goals.
I have had the privilege of being a project manager within the development sector of South Africa for the past 15 years, with various international aid organizations namely USAID, UK-AID, AusAID and CARE International. I have earned a Masters degree in Industrial Psychology from the University of Stellenbosch investigating creative and strategic human-resource management solutions.
I have also had the privilege of working in the private sector and am now the CEO of The Leadership Academy SA aimed at skilling the young people of my beautiful country, where youth unemployment poses a huge and debilitating threat to a growing economy. I successfully run two other companies, which has fueled my passion for entrepreneurial education. The Term ENTRE-LEADER is one that has sparked interest in partnering with the worlds' Leadership Guru Dr John C. Maxwell, a strategic collaboration to bring life-altering Leadership Wealth to South Africa.
The Leadership Academy SA is proud to be an official partner with John Maxwell to provide excellent leadership solutions. Elaine Jacob is a Maxwell certified speaker, teacher, and coach. As a partner, we are able to offer certified John Maxwell leadership seminars, roundtables, workshops, mastermind groups, coaching, and more. "I have been mentored by John from afar for the first part of my life through his life-altering teachings and books and close up ever since I have been selected to represent the John Maxwell Team. I have been living the life of my dreams ever since. Being associated with the world's best teachers and coaches has set my heart on fire If you would like to join me in setting your world on fire, have a coffee with me, and let me partner with you for your success!! It's your time my friend."
See other speakers