Media Partners
Adv. Musa Ndlovu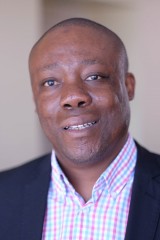 Musa Ndlovu is the Head of the Bargaining Council for the Road Freight and Logistics Industry (NBCRFLI). He is also a Non-Executive Director for Trucking Wellness NPC and Executive Director for The Franchise Co.
Before joining NBCRFLI, he previously held the following managerial positions namely, Executive Director at Tshwane Municipality, Senior Manager at National Regulator for Compulsory Specifications (NRCS) and Deputy Director at the Department of Trade and Industry.
Mr Ndlovu holds a BProc and LLB Degree from the University of KwaZulu Natal (Howard College), a Management Advanced Programme (MAP) with Wits Business School as well as an Executive Excellence Leadership Programme with the Gordon Institute of Business Science (GIBS). He is admitted as an attorney since 2001.
He has a wealth of previous experience from working in the private sector, government and parastatal organisations in both legal and executive management capacity.
See other speakers